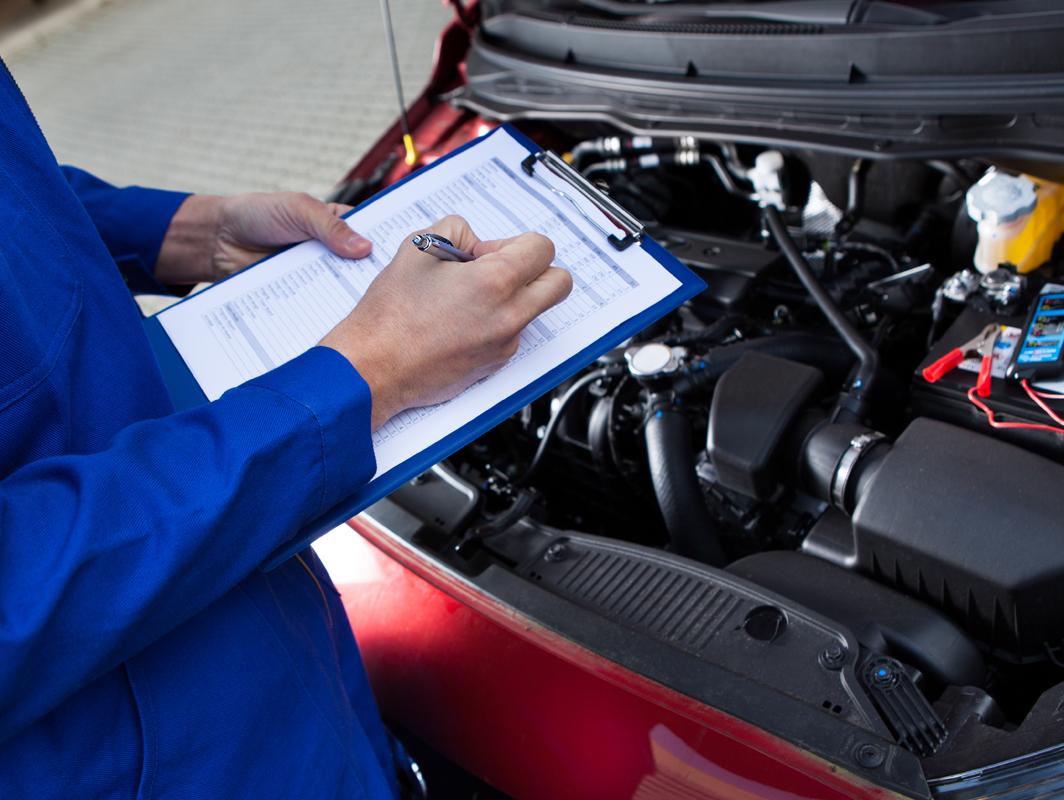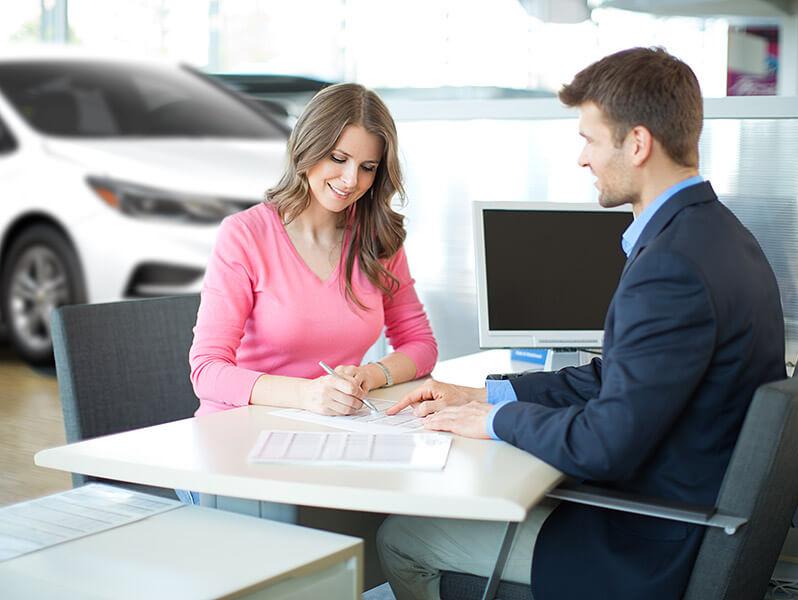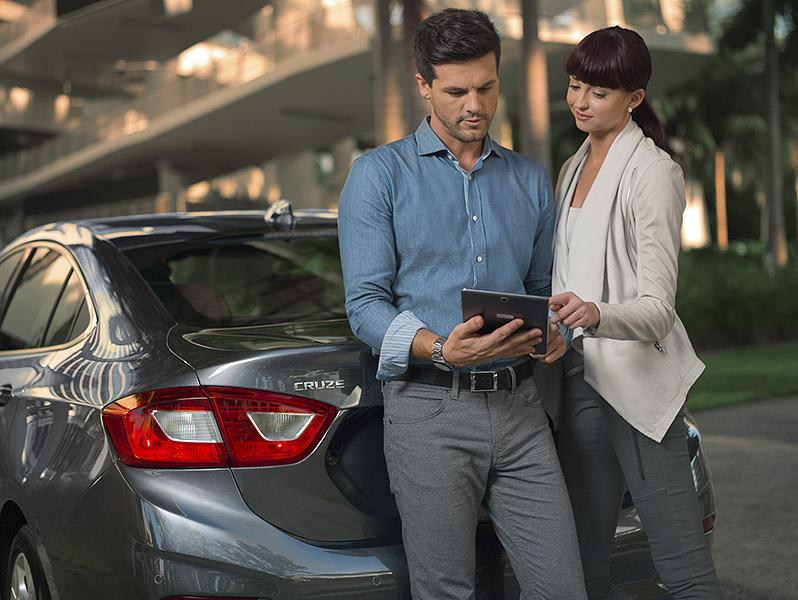 SERVICE QUESTIONS
What are your service center hours?
At Hessert Chevrolet we understand that keeping your vehicle running in pristine condition is a top priority. Our highly trained service center staff is here to assist you. Our service center operates Monday through Friday from 7:30 AM until 6:00 PM. We understand that schedules can be hectic which is why our service department is open on Saturday's from 7:30 AM until 4:00 PM.
How often do I need an oil change?
You should be getting your oil changed at regular intervals - usually between 3,000 and 5,000 miles - to ensure your Chevrolet continues to perform its best. This is the question that we probably get the most, but with a team of dedicated service technicians only a short drive from Bensalem, PA, you will never need to think that you are missing out.
What are the Benefits of Frequent Service?
As many Bensalem, PA customers can attest, coming in for your routine car maintenance at the service center at Hessert Chevrolet, located at 6301 E Roosevelt Blvd in Philadelphia, PA, is a great way of making sure that your Chevy car, truck, or SUV keeps up to the levels of performance that you have come to expect from it. Oil changes, coolant flushes, air filter replacements, and other car service items keep your vehicle in great health and help you avoid the expensive car repairs caused by neglect.
Where Can I Find Tires Near Me?
If you are a Langhorne, PA customer wondering where they might be able to get a good set of all-season or winter tires, you should come to the parts center at Hessert Chevrolet. The parts team will be able to find you an affordable and high-quality set of tires that will meet your needs. We carry many popular tire brands, including Goodyear, Michelin, Dunlop, Bridgestone, BF Goodrich, Yokohama, and Pirelli.
How often should I check my tire pressure? 
While modern vehicles offer the convenience of checking tire pressure directly from the dashboard, it is recommended for owners of older vehicles to manually inspect their tires at least once a month. Whether you require a high-quality set of tires, a tire rotation, or any other tire-related service, we encourage you to reach out to our service department at Hessert Chevrolet for expert assistance.
Why are my brakes making strange noises? 
If your brakes are making strange noises, it's a sign that brake repair is needed. Contact our team at Hessert Chevrolet to see how we can help you or to schedule service.
How do I know if a part is compatible with my vehicle? 
Our parts team at Hessert Chevrolet can assist you with finding parts that are compatible with your vehicle make, model, and year, as well as any specific requirements or features you may need.
What Available Services Are Offered?
The great news about the service center at Hessert Chevrolet is that we have a strong team of factory-trained, GM-certified technicians that are capable of taking on any car maintenance or repair that comes their way. Our service menu includes services like:
*Pennsylvania State Inspections
*Oil Changes
*Brake Replacement
*Coolant Flushes
*Engine Diagnostic and Repair
*Air Conditioning/Heating Servicing and Repair
*Battery Inspection and Replacements
Where Can I Find Auto Service and Repair Near Me?
Cherry Hill, NJ drivers who are looking to take care of some routine auto services or car repairs can come to the service center at Hessert Chevrolet. We are just a short drive and located at 6301 E Roosevelt Drive in Philadelphia, PA. You can make an appointment online with scheduling service tool.
AUTO FINANCING QUESTIONS
I want to figure out my monthly car payment. How do I do that?
Speak with our dealership today to see options available for you. Our Finance Team at Hessert Chevrolet can help you calculate your monthly car payment!
Should I lease or buy my next vehicle?
There are two big differences when it comes to buying and leasing: price and ownership. Leasing will allow you to pay less but means you don't own the vehicle. You pay the difference between the value of the beginning and end of your lease period, but the vehicle will have limits on things such as mileage. Buying a vehicle will have you pay more but you will own the vehicle outright, changing whatever you want and driving as far as you want.
What should I know before applying for credit?
The most important thing for Langhorne, PA drivers is to know their budget and to make sure they can get monthly payments that fit it. Our online credit financing application and other online tools will help you get that payment. You can pre-qualify online, value your trade, and shop by payment directly from our website.
Can I Finance My Vehicle if I Have Bad Credit?
Are you a Camden, NJ customer with bad credit? Have you faced rejection at every local car dealer, bank, and credit union? Let the finance team at Hessert Chevrolet work our magic. The finance experts at our dealership have a lot of experience working customers who have bad credit because of an unfortunate life circumstance, like divorce, bankruptcy, repossession, or foreclosure.
Can I Finance My Vehicle if I Have No Credit?
People with no credit may wonder how they will get established credit if no one is willing to take a chance on them. The finance center at Hessert Chevrolet works with a large network of lenders, some of whom may have programs for first-time buyers. Contact a member of our finance staff to discuss auto financing and your specific situation.
Do You Offer Subprime Financing?
Our finance center works with a large network of banks and credit unions, some of which have subprime financing options. We also have finance professionals who are skilled at working with Bensalem, PA customers with bad credit or no credit. Start the process of learning about your choices by completing our online credit application.
Where Can I Find Auto Financing Near Me?
Your spare time is probably pretty precious, so why waste it trying to find car financing in the Langhorne, PA area? The finance center at Hessert Chevrolet can take care of all your auto financing needs in-house with our many lending partners. Often times, we are able to find you more affordable car loans terms than you can get with your local lenders. We can also handle all your auto lease needs.
CAR BUYING QUESTIONS
Do you have 2023 models available at Hessert Chevrolet?
Yes we do! Check out our New Inventory to browse our selection of 2023 Chevy models today!
Are there any current specials or promotions available for new cars?
Yes! Hessert Chevrolet offers a variety of specials and promotions for new car purchases, including cashback offers, low or no-interest financing, and lease incentives. Our sales team can provide you with information on the current offers available.
What is the difference between buying a new or used vehicle?
You will need to choose new if you want some of the most advanced features and capabilities from a Chevrolet model near Cherry Hill, NJ. It comes at a higher price than a used vehicle would but adds peace of mind to your drive. This doesn't mean that choosing used is a bad idea, it can actually be perfect for many drivers who are looking for an affordable and dependable vehicle. Our professionals will be able to answer all your questions and can help you determine which option has everything that you are looking for.
Are there more benefits to buying a used vehicle?
The low price is certainly a large benefit for many Camden, NJ drivers, but there is more that you will be able to enjoy when you are behind the wheel. Our dealership offers a variety of used models for you to choose from, including manufacturers like BMW, Dodge, Ford, Honda, Jaguar, Jeep, and more, giving you all the best options to meet the unique needs of your life.
Where Can I Lease a New Chevy Near Me?
Leasing is certainly very popular among Cherry Hill, NJ customers and Hessert Chevrolet is a great place for you to lease a new Chevy car, truck, or SUV. We have all the most popular Chevy models in stock for your consideration, including fan-favorites like the Trax, Equinox, Spark, Malibu, and Blazer. Our finance center can also guide you through the many leasing specials that are currently being offered on these impressive vehicles.
Where Can I Find Used Cars for Sale Near Me?
There are a lot of Camden, NJ drivers who find what they are looking for on the pre-owned lot at Hessert Chevrolet. Buying a used car, truck, or SUV can be the best way for drivers to find the combination of value and driving experience they want out their next ride. Our used lot has a huge selection of Certified Pre-Owned (CPO) Chevy vehicles, as well as premium options from brands like Jeep, Ford, Hyundai, Kia, Audi, RAM, Toyota, GMC, Buick, and Nissan. There is even a wide inventory of used cars under $15,000 in our bargain inventory.
Make an Inquiry
* Indicates a required field